Snow, Storms, and Wind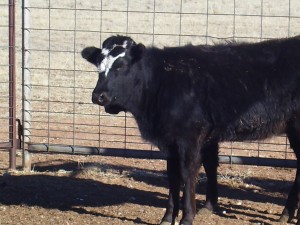 It may not quite be spring around here, but it is beginning to feel like it. We have snow this morning, which is wonderful. It is just a dusting, more covering the truck and the pasture, of course, but I will take the moisture anytime, anywhere!
One thing that makes me pull my hair out is New Mexico has been in drought conditions for the past several years. Finally, this winter, we are getting a few snowstorms and actually getting some moisture. The part that drives me batty is that everyone who was complaining about the drought are now complaining about the mud–GRRRR Go figure!
I am the opposite; you never cuss moisture when you are a rancher. It is a gift from the heavens!
Now, the wind, on the other hand, I will complain about. 60 MPH sustained winds will do nothing but suck the moisture, (and life) right out of the land and a person. The wind whipping across the prairie is a lonesome sound and one I could well do without. It is a sign of Spring though. As sure as the wind blows, spring and summer are comming. That is a good thing.

March 8, 2010

Tags: drought, Ranch, spring, storms, weather, wind Posted in: Ranch